Freak Me Out (collective exhibition)
Tougui present - The Collective exhibition Freak Me Out! When plushies take the power!
TOUGUI
--------------
THE COLLECTIVE  EXHIBITION
------------
Fakir - Morte - Grapheart - Ekiem - Akuma101
Lucas Beaufort - Meka - DXTR - Carlos Soto - Loulou and Tummie
Monsta - Tizieu x Tsuchinoko - Gabo Romero - Tony Derbomez
Matt Hawkins - Leo Espinosa - Brokovich - Tougui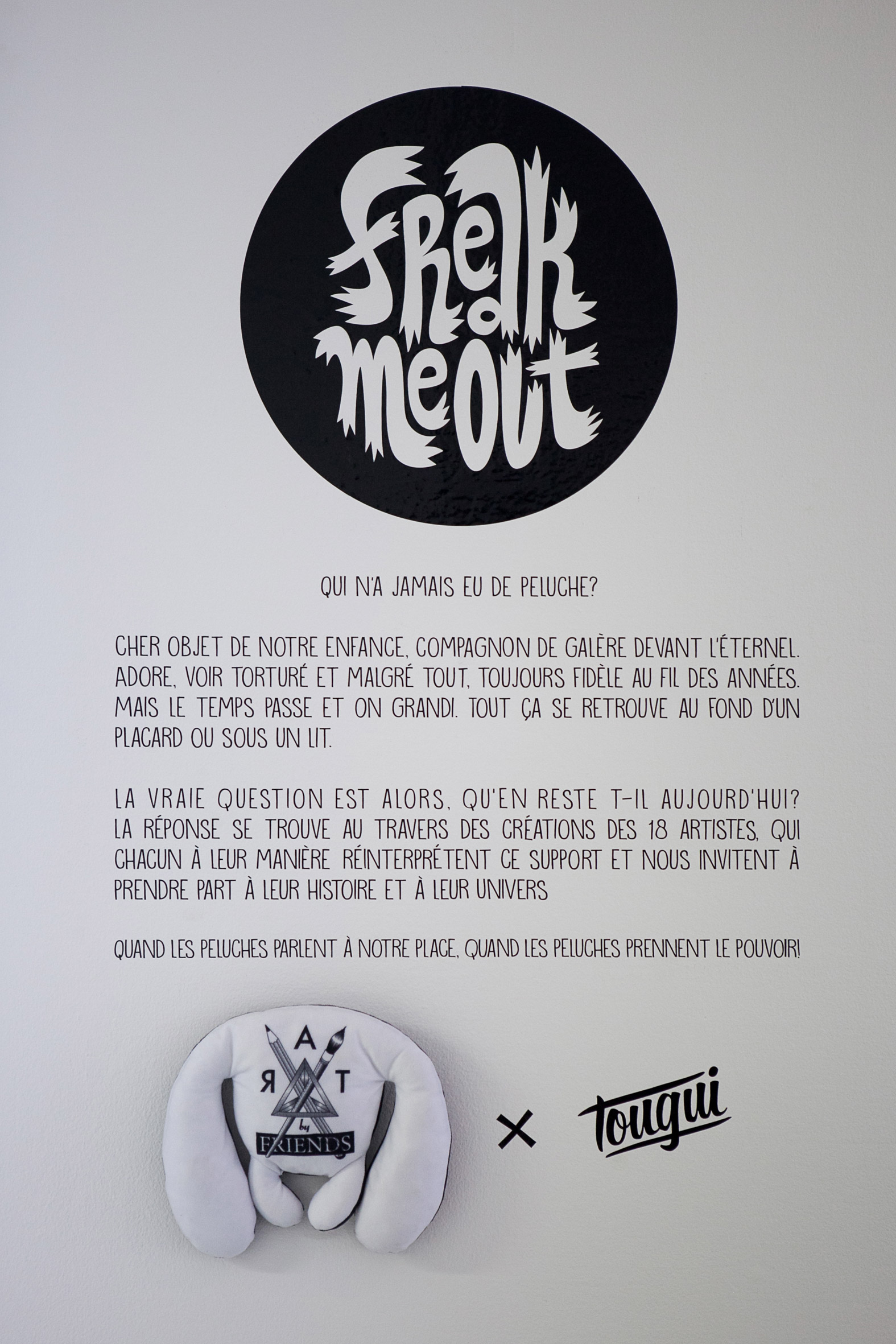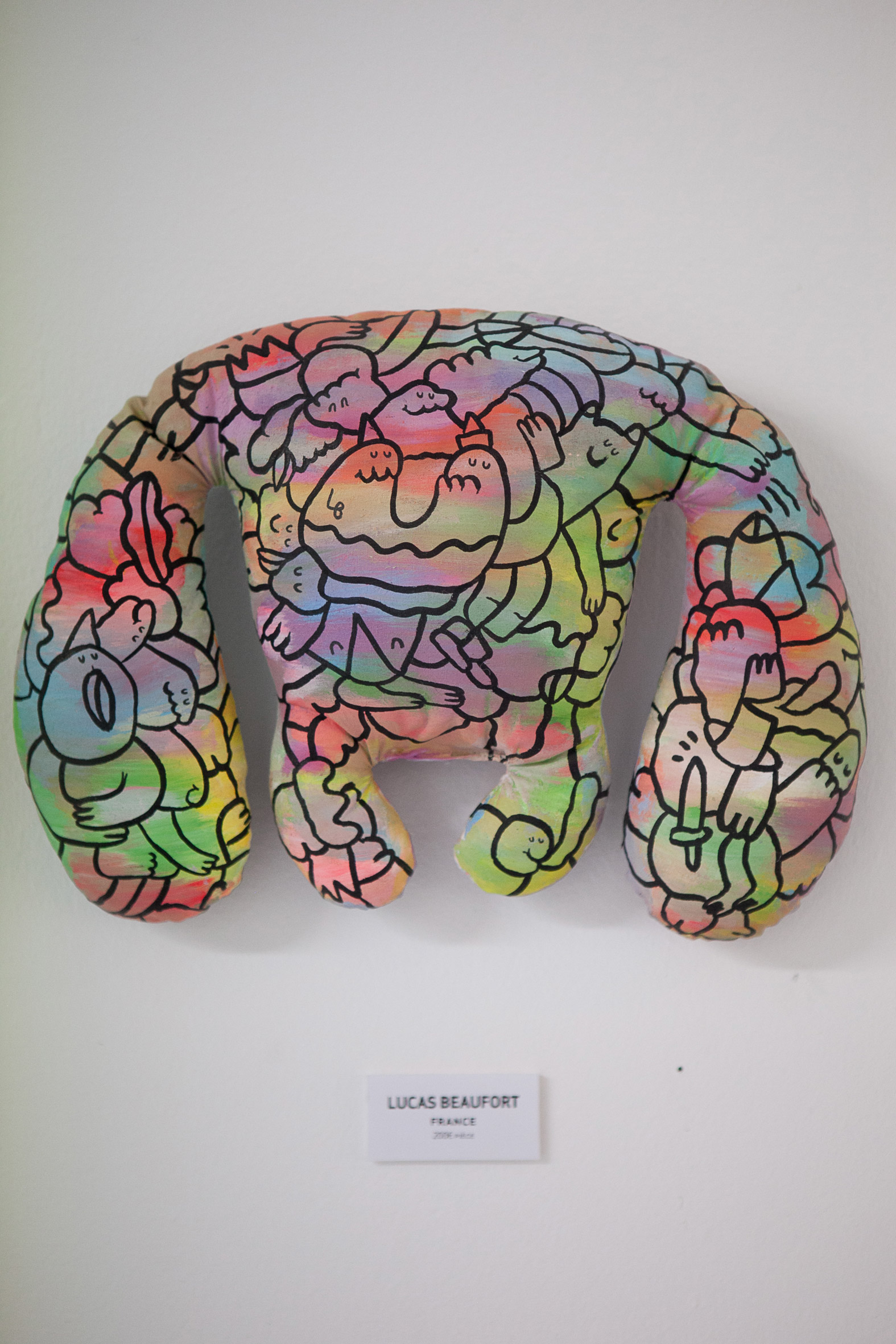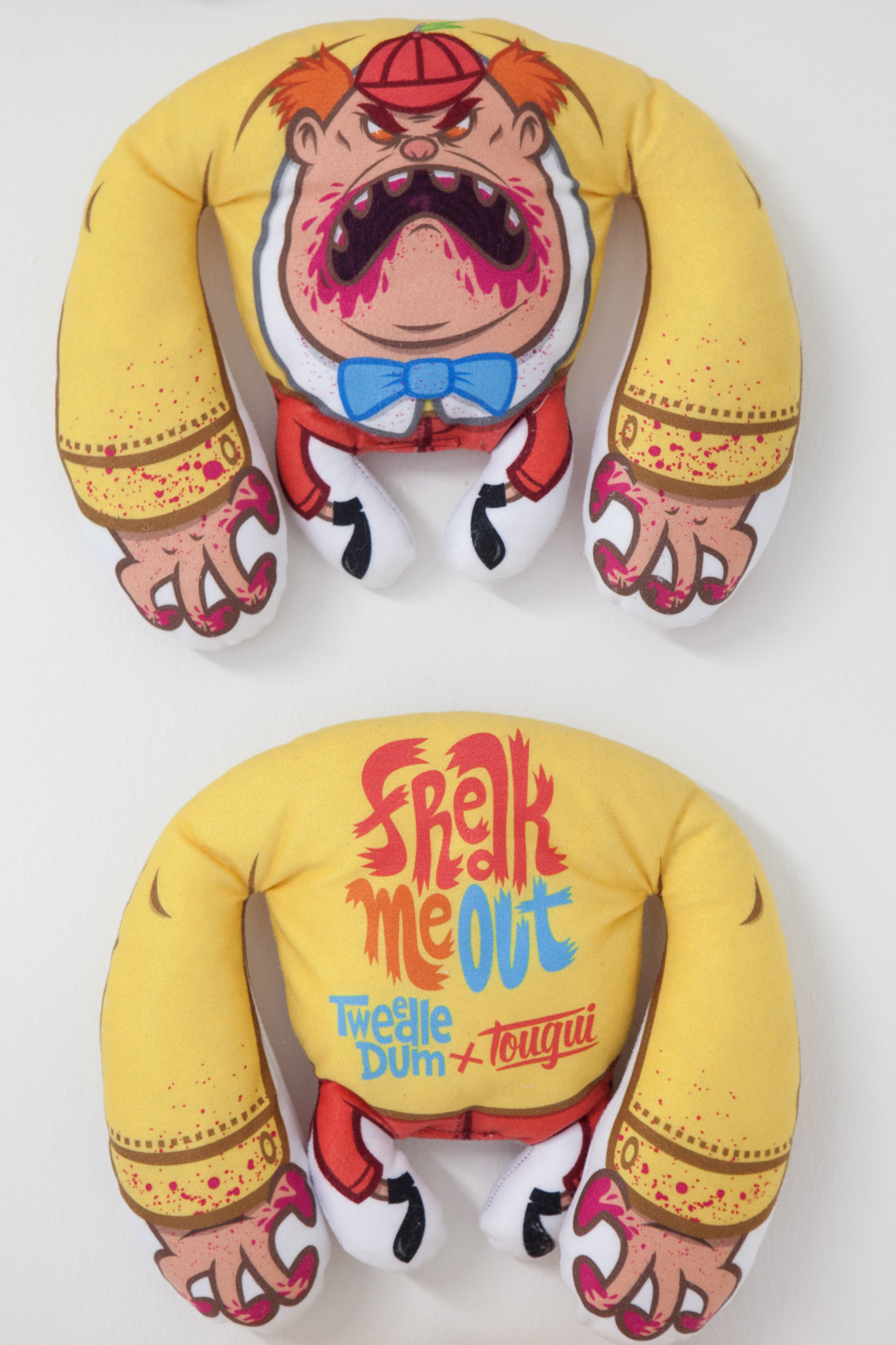 It's been a while since I got this idea to make a plush exhibition.
I thought it could be so fun to make something with this.
Today I'm really proud to show you the result of one month of work.
The exhibition takes place until the end of the week at the ArtByFriends gallery
in Annecy - France.
one again a HUGE thanks to all of the artists who take part to the show
I'm so happy by the final result and it's a great reward.

To be continue...